viernes, 29 de julio de 2011
Strawberry fields forever
(Lennon/McCartney)
LIVING IS EASY WITH EYES CLOSED,
MISUNDERSTANDING ALL YOU SEE.
domingo, 24 de abril de 2011
Sigue la catarata de Bounces, esta vez con una magnifica How deep is your love; del cancionero Bee Gees, a las ordenes de Múnro
How deep is your love
(B.Robin & Maurice Gibb)
múnro ; instrumentos, vox humana, coros, drum edit, bounce
Output-input
(live)
DM master ; mix guido master demetrio / Jose Bruno: drums / Candy Caramelo: bass /
Tito Losavio : keyboards // Diego Garcia + Julian kanevsky: guitarras /Múnro :vox / recorded live
Mas duele
(live)
rec & mix : Mister G / Múnro:vox /diego gg y julian : guitarra / candy : bajo / jose : dr/
mvp tito : key / mas duele live


domingo, 17 de abril de 2011
Travis aplaude emocionado mientras Elvis escucha atentamente este Bounce de leopardo dorado!
Always on my mind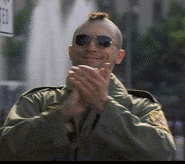 "La musica jamas tendria que ser motivo de desacuerdo, de irritabilidad, de confronta-miento ; es un sinsentido que se opone manifiesto a la naturaleza del arte y del espiritu humano, y una perdida de tiempo. MUSIC IS THE BEST."

ALWAYS Múnro : guitarra, bajo, organo, wurlitzer piano ... lo demas.
Múnro nos regala otro Sunday Bounce de lujo!!
y dice: "
Para explicar a los BEATLES no alcanzan las palabras todas de un diccionario."


You Won't See Me
(Lennon/McCartney)
Múnro: All instruments